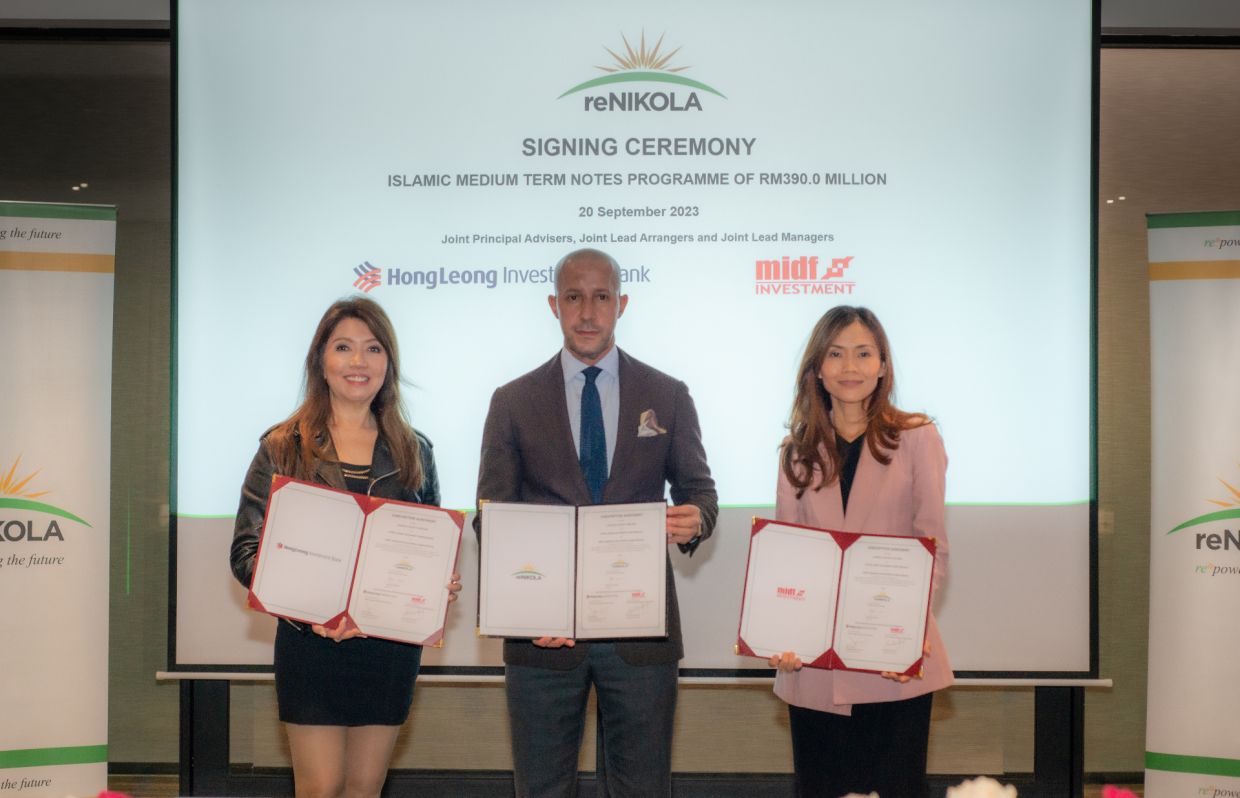 reNIKOLA unit enters subscription agreement for world's first climate sukuk
Langgani saluran TELEGRAM kami untuk berita terkini
Read Time:
1 Minute, 14 Second
KUALA LUMPUR: reNIKOLA Holdings Sdn Bhd's wholly-owned subsidiary reNIKOLA Solar II Sdn Bhd will issue its second Asean Green SRI Sukuk after entering into a subscription agreement with Hong Leong Investment Bank Bhd (HLIB) and MIDF Amanah Investment Bank Bhd (MAIB).
In a statement, the pure-play renewable energy company said the reNIKOLA II Green Sukuk is rated AA2 with a stable outlook from RAM Rating Services Bhd and is independently verified by RAM Sustainability Sdn Bhd to have complied with the Climate Bonds Standard and Certification Scheme making it the world's first climate Sukuk certified by Climate Bonds Initiative (CBI).
The proceeds from the issuance will be utilised mainly to refinance the development costs of two 30MW solar plants in Kuala Muda, Kedah and Machang, Kelantan, it said.
"The reNIKOLA II Green Sukuk is a source of pride and motivation for reNIKOLA Group as we continue to lead in the area of green sustainable financing, with this being our second Sukuk issuance in three years.
"Being the first Sukuk in Malaysia certified by CBI to be 1.5°C transition pathway aligned has helped to enlarge and diversify our investor base, leading to the Sukuk to be nearly three times oversubscribed," said reNIKOLA managing director Boumhidi Adel.
HLIB and MAIB are the joint principal advisers, joint lead arrangers and joint lead managers for the reNIKOLA II ASEAN Green SRI Sukuk Programme and MAIB is the shariah adviser and facility agent.