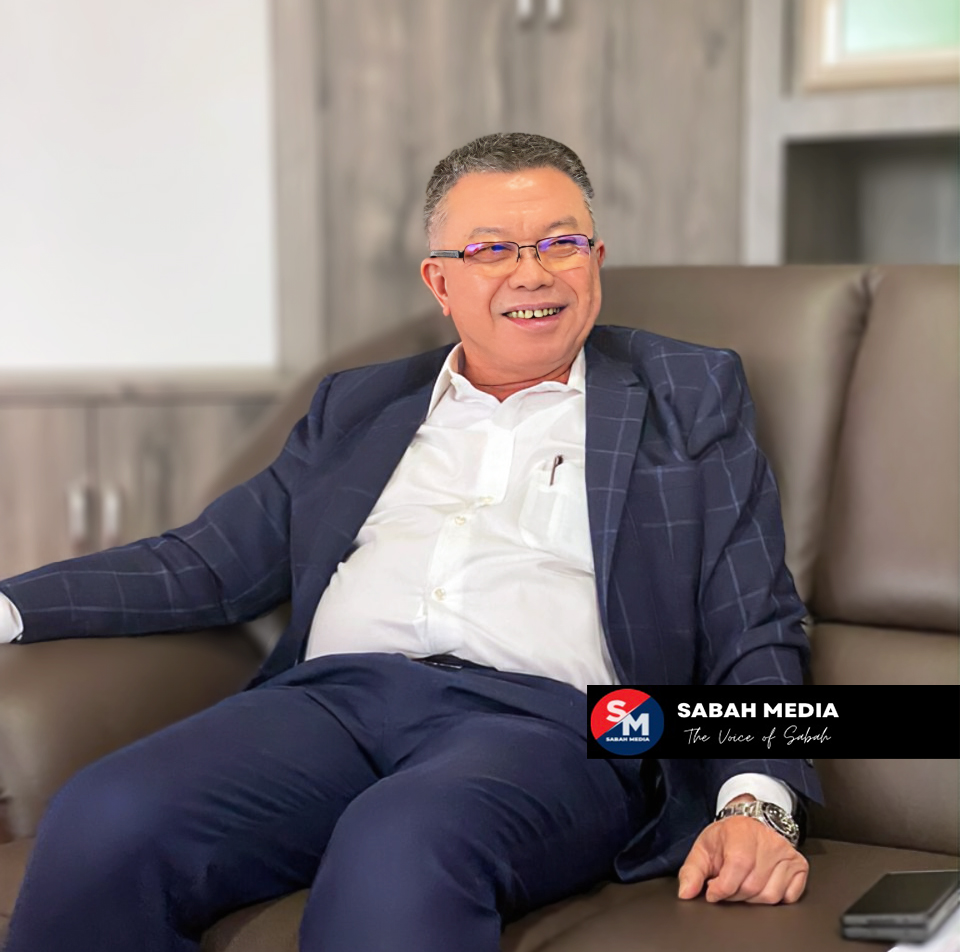 Sabah needs to act now for better energy supply
Langgani saluran TELEGRAM kami untuk berita terkini
Read Time:
5 Minute, 4 Second
KOTA KINABALU – Sabah needs a proper energy mix to secure cheaper options, besides providing energy security and sustainable power supply in the state.
Sabah Oil and Gas Development Corporation (SOGDC) Chief Executive Officer Datuk Harun Ismail said it is vital to consider the option, as currently, the state is heavily relying on natural gas as fuel.
"Our natural gas is depleting, thus the need for the State Government to look into other alternatives, hence the energy mix, so we do not solely depend on one energy source. It is unwise to put all our eggs in one basket," said Harun, formerly the CEO of Sabah Energy Corporation (SEC).
Attributing it to his 39 years experience with SEC, a Sabah Government company established to spearhead the state's development of energy resources and promote, stimulate, facilitate and undertake industrial, commercial, economy and other development projects, Harun said Sabah has an energy trilemma, which is defined as the need to find balance between energy reliability, affordability, and sustainability.
Most importantly, he stressed, is the security of energy supply, which is also practiced by many countries, to offer various energy sources to the state.
He said that energy security is an essential aspect for economic growth and development, and reliable power supplies are necessary to support industrial activity, power businesses, and drive economic growth.
Energy insecurity can lead to higher energy prices, hurting businesses and consumers. It is also important for social stability.
"Statistics from the Energy Commission in 2020 showed that Sarawak has the best generation mix and tariff comparison in Malaysia with approximately 17 sen supply cost and 28 average tariff, compared to Sabah's supply cost about 42 sen and average tariff stood 36 sen, while Peninsular Malaysia with about 39 sen (supply cost) and 39 sen (average tariff). Logically, our average tariff should be higher than the supply cost.
The statistic also showed that Sabah's installed capacity was approximately 1,120MW of which 86 per cent came from natural gas, five per cent each from hydro and oil, and two per cent each from large scale solar (LSS) and other Feed-in-Tariff (FiT).
Compared to Sarawak, with installed capacity of approximately 5,222MW which mainly came from hydro with 77 per cent, coal (13 per cent), gas (nine per cent) and just one per cent from oil, while 65 per cent of Peninsular Malaysia's installed capacity of about 29,153.27MW is from coal, gas (30 per cent), hydro (four per cent) and diesel (one per cent).
Harun disclosed that with Sabah, the state's energy sources are just slightly above par, although not enough, but doable.
"For instance if we want to do hydro, the rivers in Sabah are not as big or elevated as those in Sarawak. We need a big river with high elevation to turn the turbine. Most of our big rivers are on the east coast but the elevation is not there. Hence, the need to build dams.
"Although initially the construction of hydro is expensive and involves a lot of land clearing, it is however one of the cleaner sources and among the cheapest to maintain in the long run.
"There is also a need for forest conservation for the catchment area to maintain the reservoir in order to drive the hydro turbine. Hence, conservation of the area is in place," he noted.
Touching on solar, the cons of the technology is that it only produces energy when the sun is shining, needs a significant amount of land clearing for the panel installation, and that certain solar technologies require mining silica sand, as well as the issue of battery disposal.
He believes that the State Government should revisit the idea of coal powered plant or coal-based Integrated Gasification Combined Cycle (IGCC), because contrary to general beliefs, the technology is cleaner and cheaper.
"The smoke that comes out of the plant is actually steam, while the discharges into the rivers fertilises the plankton to grow, which is the primary source of food for fish. And as for coal, our proximity to Kalimantan would allow us to get stocks at cheaper rates than that in Peninsular Malaysia.
"Sabah Government must act now, because if not, these issues will not be solved. We are supposed to be in a crisis management phase for power now," he said.
That aside, he said the electricity consumer mix in Sabah should also change.
"The EC statistics in 2019 showed that 44 per cent of the overall consumer mix in Sabah are commercial, 34 per cent from domestic and industry covers 21 per cent, whereas in Peninsular Malaysia, industry covers 40 per cent, commercial 35 per cent and domestic 23 per cent.
"Sarawak has the best consumer mix with 79 per cent (industry), commercial (11 per cent) and domestic (10 per cent). Ideally , this should be Sabah's goal – to have more industries.
However, he stressed that Sabah needs at least a minimum of 30 per cent reserve margin at any point of time.
"Otherwise there is insufficient energy supply to meet the demand. This is not healthy.
"A recent incident at the Pangi dam in Tenom sent the state's reserve margin below 15 per cent and the hot weather had forced Sabah Electricity Sdn Bhd (SESB) to implement power rationing, which had affected many – not just domestic and commercial consumers, but also industries, " said Harun.
He stressed that the Sabah Government needs to act now to ensure a sustainable and stable energy supply, and addressing the three elements – energy and consumer mixes and the reserve margin – is the best solution, and taking into account the security of the state and nation as a whole.
"An energy mix would offer us various power sources – be it solar, hydro, natural gas or coal. It would act as our energy security, so, when any of these sources fail, there are other supplementing sources to back up our energy supply, " he concluded.