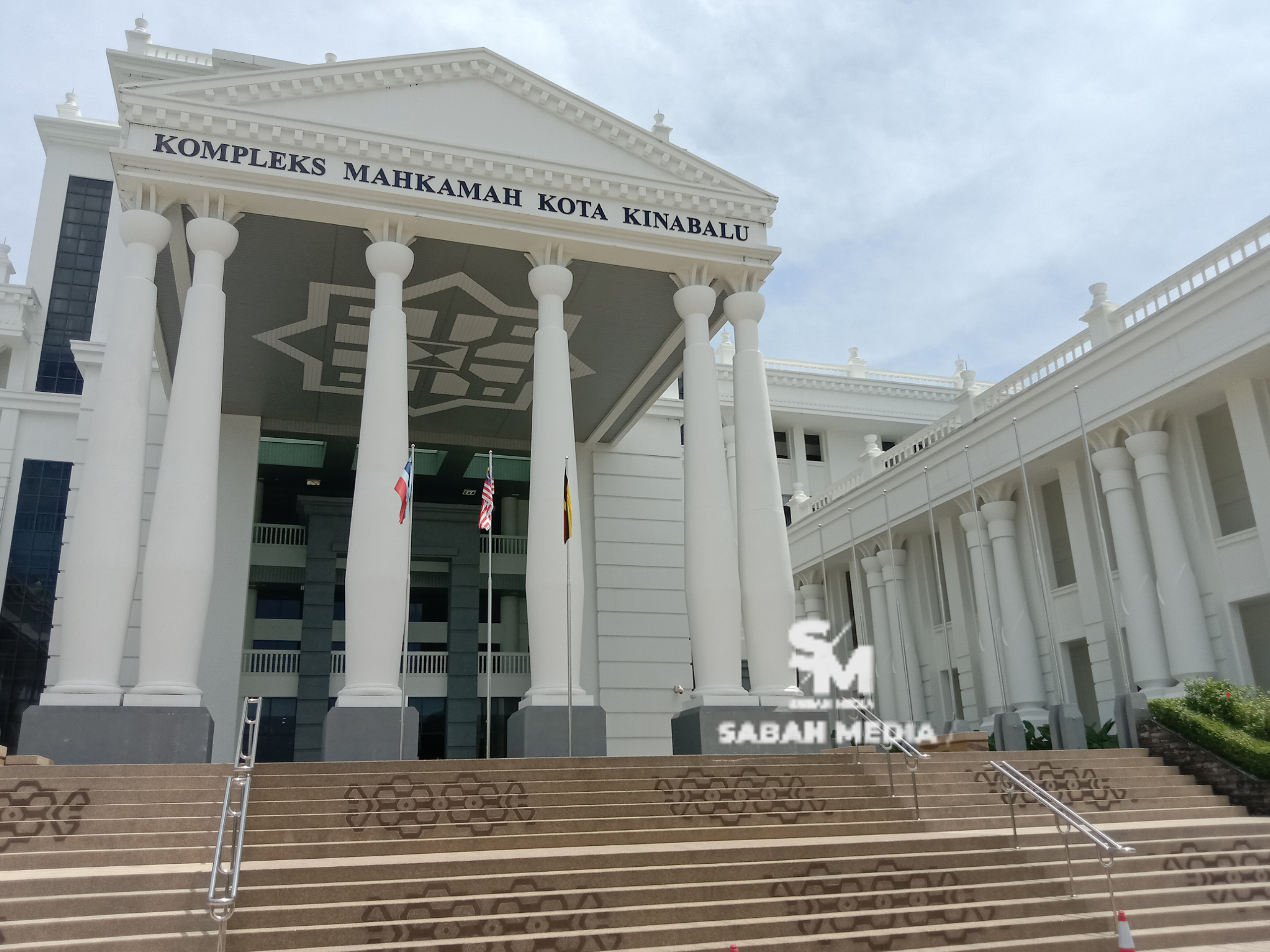 Minister among recipients of scheme involving contractors
Read Time:
4 Minute, 16 Second
KOTA KINABALU: A deliberate kickback scheme paid to senior officers by contractors going back as far as 1989 has been exposed in the ongoing Sabah Watergate scandal.
Former Sabah Water Department deputy director Teo Chee Kong told the special corruption court here that the list of commissions had gone to director (5%), quantity surveyor (3%), chief water engineer, and accountant (1%) from 1989 until September 2003.
Teo, who was made a runner for the kickback scheme, said a former Sabah minister also benefited at least RM500,000 from the corruption practices in the department in 2004.
He revealed this when reading out his witness statement during examination-in-chief before judge Abu Bakar Manat, yesterday, reported by local English daily, Daily Express today.
Teo was testifying in the trial of former Sabah Water Department director Ag Mohd Tahir Mohd Talib, 58, and his wife, Fauziah Piut, 55, who are jointly tried with Lim Lam Beng, 66, to 37 counts of money laundering charges, involving cash and bank savings amounting to RM61.57 million, as well as unlawful possession of luxury goods.
Teo began his career as the Keningau district works engineer in 1989 and was promoted to deputy director in February 2015, but had also served as Kota Kinabalu divisional water engineer.
He said that from 1998 until September 2003, he had been collecting money from companies that were willing to contribute and handed the collections to the director, quantity surveyor, chief water engineer, and an accountant.
In August 2003, when the then director was about to retire, Teo said Tahir, who was at the time deputy director, had given a minister RM500,000, to lobby for the director's position.
Tahir was subsequently promoted to the director's position in September 2003.
The following year, in the fourth quarter of 2004, Tahir revised the collection formula to 10.75%, and proposed a centralised collection system – that is, contractors' commission to be collected by nine division engineers.
Teo was then tasked by Tahir to be the "runner" to collect contributions from the nine division engineers, and was informed by Lim Lam Beng (then deputy director) of a list of recipients of the 10.75% collection.
He revealed that the formula was as follows:
Water department director – 2.4%
Deputy water department director – 1.5%
Quantity surveyor HQ – 1.5%
Water engineer chief operation and maintenance – 1.5%
JANS Finance Head – 0.7%
JANS Accounts Section – 0.4%
District engineers' pool money (under Teo's purview) – 0.25%
State Finance Ministry – 1%
State Infrastructure Development Ministry – 1.5%
Teo witnessed Lim present the distribution table to Tahir, which the latter agreed.
All nine division engineers also unanimously agreed to the distribution table in a meeting that followed on April 6, 2005.
Teo was informed by Lim that the payment was necessary for the interest of the department.
Teo said Lim justified including a Sabah ministry in the distribution list as the Sabah infrastructure development minister at the time, Datuk Raymond Tan was someone "who must be taken care to facilitate all dealings involving the Water Department, which is under the purview of the Infrastructure Development Ministry".
In 2005, Lim informed Tan that the department will be giving him a monetary contribution to help with his party.
Teo claimed Tan had said "thank you, very good," did not look surprised, and did not ask the source of the money or how it was obtained.
"The minister did not know about this scheme and did not know the source of the funds. The minister also never asks about it," said Teo.
He confirmed that no other officials were in Tan's room during their discussion which lasted about 30 minutes.
Teo also recalled in September 2005, he prepared about RM500,000 to be handed over to Tan – money that was prepared from the collection of companies involved in quotations.
Teo said he and Lim handed the money kept inside a black bag to Tan in the minister's office.
Teo said as a runner of the scheme, he had been meeting with contractors, telling them if they were interested to join the scheme, they need to make a contribution of 10.75% of the project's quoted price and similarly for future projects.
Contractors who failed or refused to pay after getting the project would be blacklisted and not invited to bid for future projects.
The project cost is based on the Schedule Rate, which is the price guideline or standard price issued for contractors and the department when dealing with each other.
"The fact is the Schedule Rate is actually an inflated rate whereby the price has been manipulated with an additional cost of between 100 to 150% in order for the contractors to recover the commission paid (contribution)," Teo said.
The Schedule Rate was approved by the top management in April 2005 then-chaired by Tahir.
The case was prosecuted by deputy public prosecutors Mahadi Abdul Jumaat, Haresh Prakash Somiah, and Zander Lim, while counsel Ram Singh held a watching brief for Teo.
Tahir and Fauziah were represented by counsel Priskila Akwila Sinem. – Daily Express